Governance Arrangements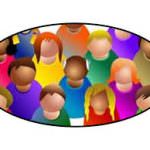 The Governing Body of Cupernham Infant School is made up of 1 Staff Governor, the Headteacher, 1 elected Parent Governors, 1 Local Authority Governor and 2  Co-opted Governors.
Co-opted governors are appointed by the Governing Body and are people who, in the opinion of the governing body, have the skills required to contribute to the effective governance and success of the school.
The full Governing Body meets once each half term, and, in addition wel set up committees to consider different aspects of the school in detail as required.
As a Governing Body we also have a Pay Review Committee which meets once a year to ratify all pay awards to members of staff and a Headteacher's Performance Review Committee to manage the performance of the Headteacher.
We also have committees that will meet, if required, to consider pupil discipline and staffing matters.
Most governors become Lead and/or Link Governors and are appointed to oversee, monitor and report on specific aspects of the school, such as Special Educational Needs and Disability (SEND), Safeguarding, Health and Safety and Internationalism or specific subjects like English and Maths.
Pay Committee
The Pay Review Committee reviews the Headteacher's evidence of staff performance against targets and uses this to determine the level of pay awards, if any, for individual members of staff.
Headteacher Performance Committee
The Governing Body carries out the annual appraisal of the Headteacher.
The appraisal process allows us to look closely at the performance of the Headteacher, have discussions about areas of strength and weakness and set new targets against which the Headteacher's performance will be reviewed.