Food Bank

Romsey Foodbank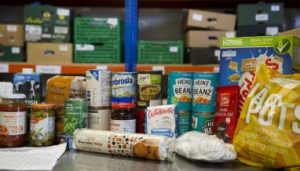 In Romsey today there are families and individuals struggling to put food on the table. For many people a sudden crisis, redundancy, benefit delay or even an unexpected bill – can mean going hungry.
The number of people in our area requiring emergency food provision has increased dramatically in recent years with almost a thousand people having been supported by the provision of food in the last 12 months.
Romsey Foodbank provides emergency food and support for local people in crisis.  If you think you would benefit from additional food support, please contact the school (your local agency) and we will assist you with this.